Welcome to Lauren's Website
May She Rest In peace
9 1/2 Years and it just seems like yesterday!
25 Years old!
This memorial website was created in the memory of my daughter, Lauren Zinsavage who was born in Highlandtown, Maryland on September 05, 1988 at Bayview Hospital. She weighed 7 lbs 11 oz and 21 1/2 inches long. She had strawberry blonde hair and her nickname as a baby was Pebbles. As a teenager she was known as Pinkii or Bubbles. Lauren was a beautiful young lady with a lot going for her. Until her life was suddenly taken by a convicted criminal by the name of Theral Isadore Harris. She passed away on August 18, 2004 at the age of 15 with a gun shot wound to her chest - which pieced her heart and landed in her chest cavity. We will remember her forever and we will NEVER forget what Harris did to her. Of course he will be out of jail in a few years because Baltimore City allows anyone to get away with murder. The pain is still fresh in my mind. Lauren's legacy will live on in a lot of lives. Her funeral was that of a movie star. I know she is at peace now, but the hurt and pain still exists. God bless all of you who enter my daughter's website.

Bev - Lauren's Mom

Mommy & Lauren
Loss of a Child (author unknown)

The moment that I knew you had died,
My heart split in two,
The one side filled with memories,
The other died with you.

I often lay awake at night,
When the world is fast asleep,
And take a walk down memory lane,
With tears upon my cheek.

Remembering you is easy,
I do it every day,
But missing you is a heartache,
That never goes away.

I hold you tightly within my heart,
And there you will remain,
Life has gone on without you,
But it never will be the same.

For those who still have their children,
Treat them with tender care,
You will never know the
emptiness,
As when you turn and they are not there.

Don't tell me that you understand,
don't tell me that you know.
Don't tell me that I will survive,
How I will surely grow.

Don't tell me this is just a test,
That I am truly blessed.
That I am chosen for the task,
Apart from all the rest.

Don't come at me with answers
That can only come from me,
Don't tell me how my grief will pass,
That I will soon be free.

Don't stand in pious judgment
Of the bonds I must untie,
Don't tell me how to grieve,
Don't tell me when to cry.

Accept me in my ups and downs,
I need someone to share,
Just hold my hand and let me cry,
And say, "My friend, I care."

Angel Friends in HeavenKassie, Lauren, Kevin & Sky

Feel free to visit Lauren's Angel Friends' site:
www.kevinwengert.memory-of.com
Friends are forever!!!!!!

The Day my baby Lauren was born!!!!!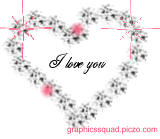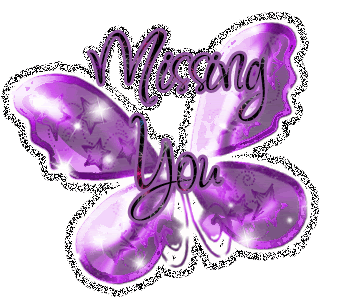 This picture is dedicated to Lauren from Nate...a family friend.
Thank You and God Bless You!
Lauren my heart bleeds for you just like your heart bled when the murderer took you away from me!